Wow! What a fun and productive work night we had tonight!
Joe came over to install some sweet Kasper MKVII, rev 2 turnouts at East Rhineland, and Steve, with his out-of-town friend, Matt, helped with scenery and LED lighting.
Pat Lana had previously presented me with a pill bottle full of silica sand from the actual Tavern Rock Quarry area, and Steve used the material to make the layout's Tavern Rock industry look like a dusty, sandy place that it probably was when it was active. The silica sand is very fine - I'm sure that every building, piece of machinery, and rail car was covered with it!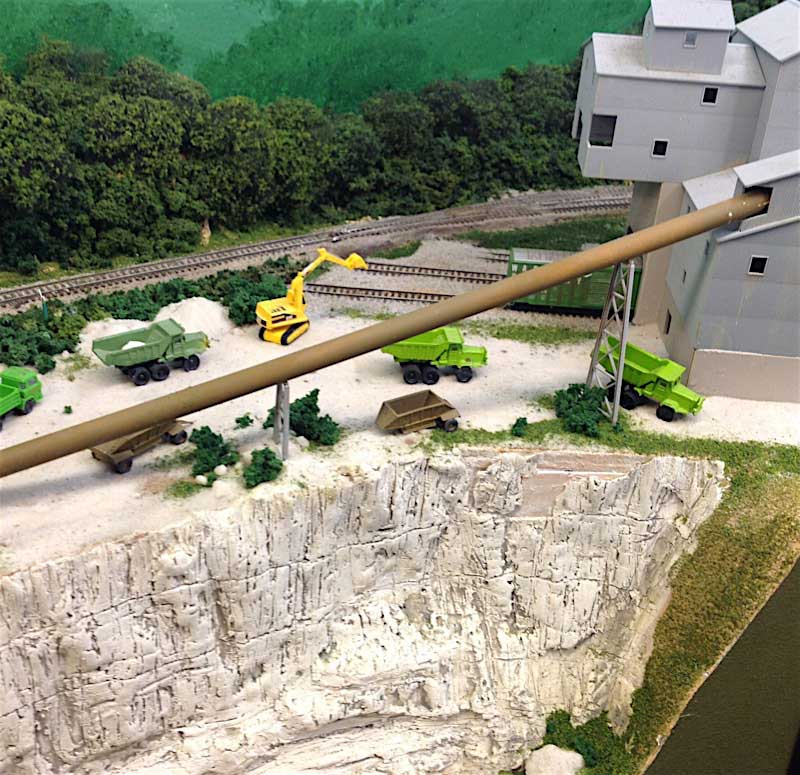 Joe spent the night installing two turnouts at the east end of Rhineland. With the addition of these turnouts, all of Rhineland will benefit from the coveted Kasper MKVI, Rev 2's! Then it's on to Mokane!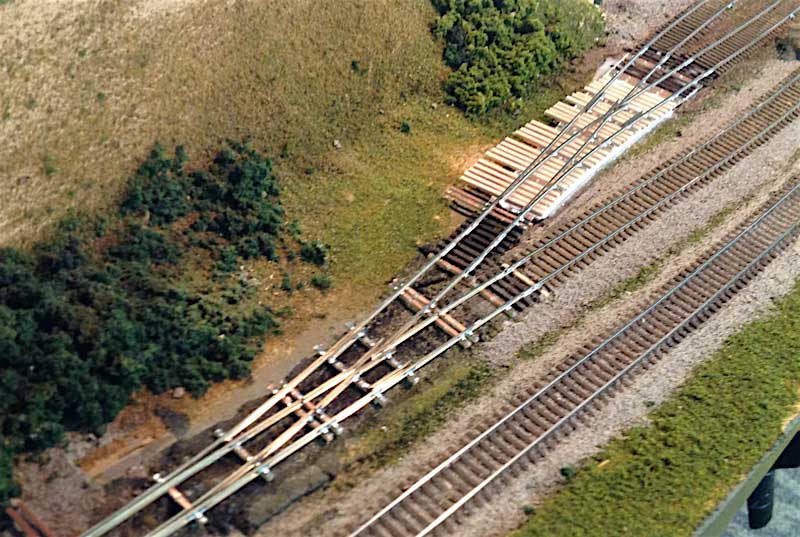 The result of Joe's work tonight at east Rhineland. We still need to add ties, cut the ties to length, add tortoises and wire the track and frog. The locals will really enjoy the silky smooth operation of the Kasper MKVII, Rev 2 turnouts!
While Joe and Steve were busy with their projects, Matt helped me with a project that has been on my list for a while: adding LED lights to the backdrops at St. Charles. We installed a few tonight, but I didn't really have the correct size wire, so we abandoned that project until I get the proper materials.
I switched over to installing LEDs at Yuasa Battery, a small industry in west Rhineland. Using my copper foil bus technique, I quickly installed five LEDs around the building. I really like using the copper foil - it makes wiring so much easier.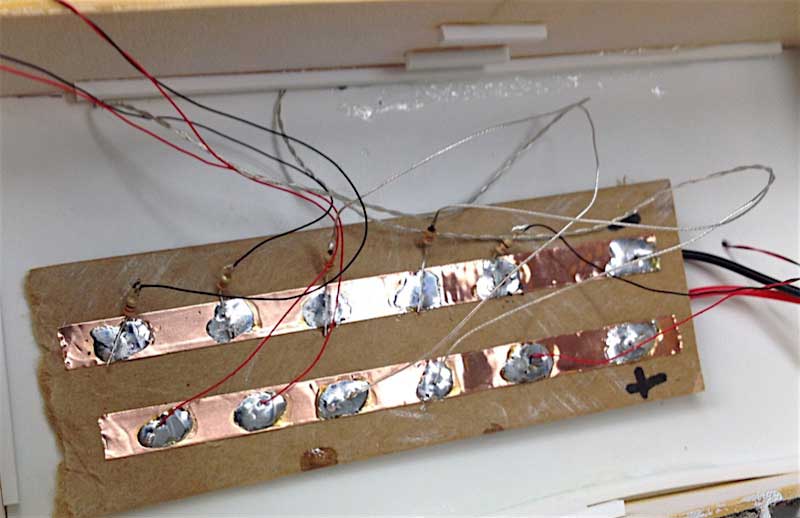 Closeup of the copper foil bus, showing the resistors needed for the LEDs.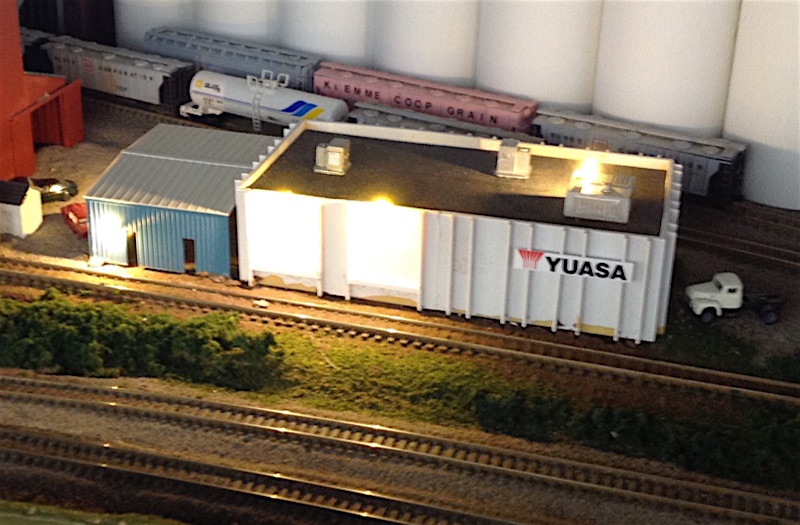 The Yuasa lights are really bright! I may need to increase the value of the in-line resistors to dim them down a bit (especially the roof-mounted security light). Note that the buildings are not in their final locations. I need to adjust the resistor values, then I will plant the buildings.
By now, I know the question that you are dying to ask, "Did you serve Fiddle Faddle, the official snack of the Mighty MKT work nights?" The answer: OF COURSE! It wouldn't be a work session without Fiddle Faddle. We even had Mountain Dew (or, as my daughter says it, Mountain Dude) for Stevie.
Thanks for all your help, guys!