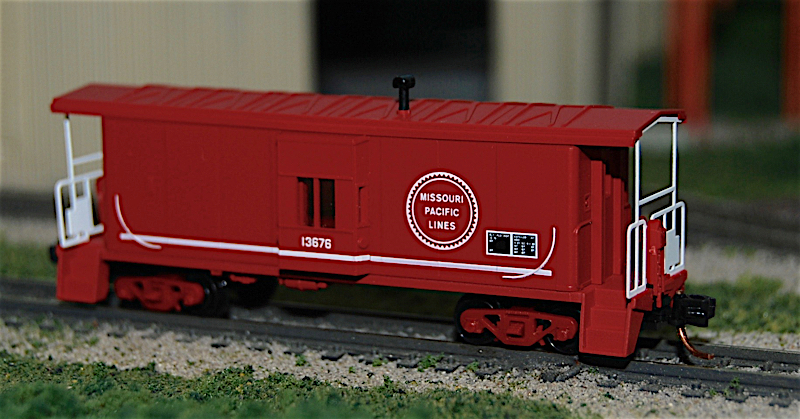 Recently arrived from eBayland is a new MP caboose for one of the Union Pacific Boonviile Job trains. Why a Missouri Pacific caboose on the UP train, you ask?
Well, I model 1984, and the MP was acquired by the UP at the end of 1982 (
Google is your friend
), and I figured that, way out in the middle of Missouri, they would probably still have a MP caboose hanging around. It helps tell the story of the Boonville job and provides from historical context.
It needs some weathering, especially those bright red trucks (yikes!). But it is a welcome addition to the Mighty MKT!
Here is a photo of a prototype MP caboose, about 1980: