Jun 13, 2016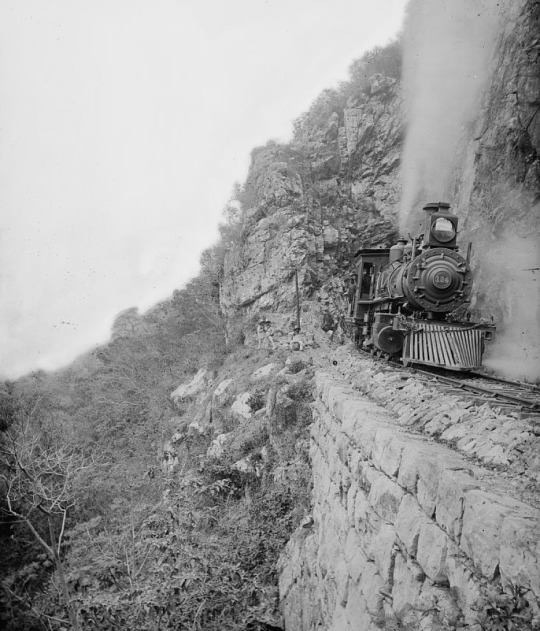 Train on a ledge, exiting Tunnel 8, Temasopo Canyon, Mexico, circa 1880-97/
May 01, 2016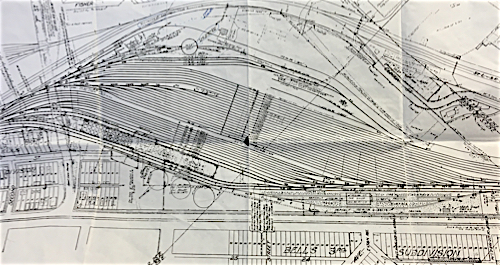 The layout of the Prototype Glen Park Yard, in Kansas City, Kansas
My buddy Joe has a dilemma. But it's a good dilemma. He needs to fit Glen Park Yard into the space he has delegated for it on his AWESOME Burlington Northern, Marais Division.
And of course compromises need to be made. We Elite Operators™ call that Selective Compression. The goal/challenge is to compress all the yummy goodness and essence of the yard into the available space. It's an age-old problem in the hobby.
You need to determine what can be omitted or made smaller and still keep the flavor of the scene you are looking to model.
Examine the overall scene. What is outstanding and makes it unique to you? Take those elements, shrink them a little, and you will likely get the flavor of the are you are looking for.
Multiple tracks - people don't usually go out and count the track, so a reduction in the number of tracks is an easy fix. If you are modeling a yard or industrial area, pick out the prominent buildings, industries, or scenic elements that make the area unique. For example, at Glen Park, the Bunge Elevators on the south side of the yard are the most prominent structures, so they should stay in some form. Just use fewer of them or make the scene have a smaller footprint.
It's a bit of an art, but with careful planning, and Joe's usual awesome track work, I am sure that he will soon have a rocking' MKT yard on his layout.
I CALL THE KATY JOB!!!