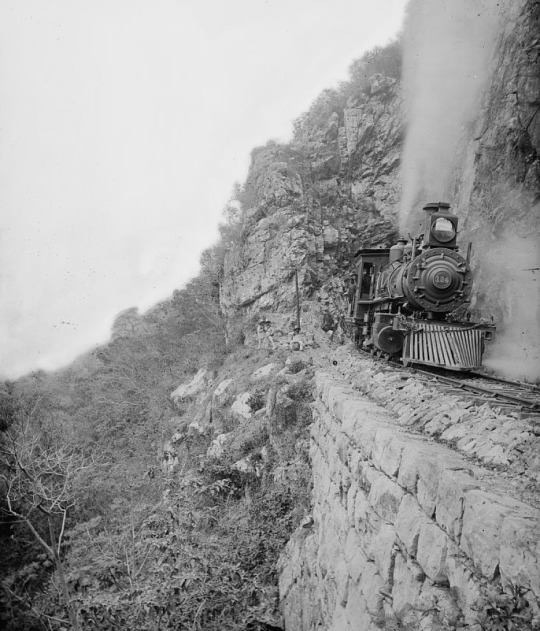 Train on a ledge, exiting Tunnel 8, Temasopo Canyon, Mexico, circa 1880-97/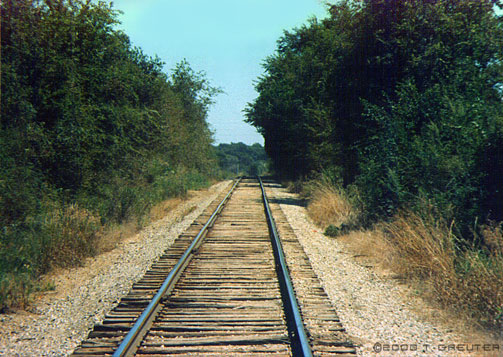 Not really an editorial, but a link to a great article that I found on the interwebtubes, about the Missouri Pacific at Lincoln, Nebraska.
I was doing some online research about MKT's "Siberian Subdivision", which is what the Texas-based Katy crews call the Kansas City to Omaha/Council Bluffs/Lincoln track. In the 1980's, the MKT had trackage rights on the MP's line to the north.
This article has a paragraph about the MKT in Lincoln, but most of the story concerns the author growing up near the MP track. It is definitely worth a read:
http://www.trainweb.org/screamingeagle/history.html