I spent the day in the Layout room, cleaning track and doing some projects that have been lingering on the to-do list. This includes installing LED lights on the tip-up industrial buildings at Columbia, Square D and Electenergy. I used the same copper foil bus techniques that I described earlier. I used 1K resistors, so the light are not quite as bright at the ACF lights over in St. Charles.
This was an easy project, but the effect is really nice.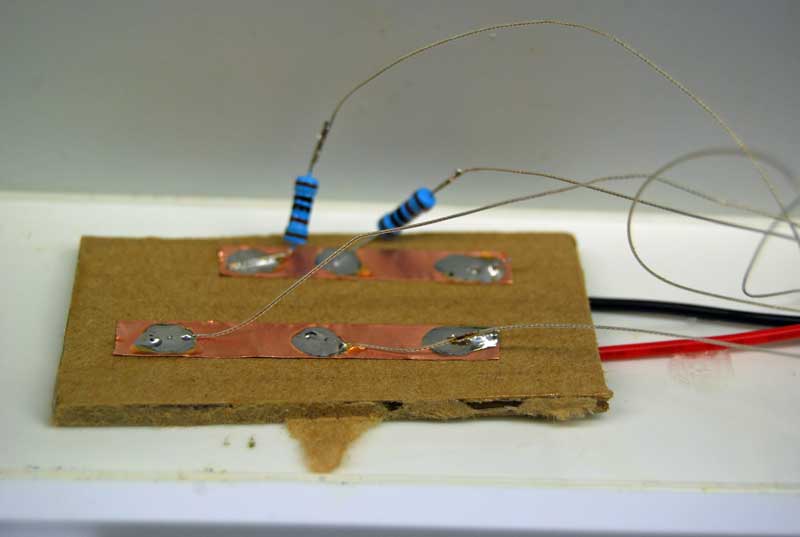 Closeup of the copper foil electrical bus. A wiring harness is soldered to each bus, keeping the wire color orientation the same. I use the standard DC wire color of red for +Voltage and black for ground.