I recently ordered a Westinghouse from Shapeways, the online 3D printing store. The transformer was a big pricey, $17.50 plus shipping and handling, but I decoded to give the online store a try.
The transformer looks good! I will use it as a load from Westinghouse at North Jefferson.
Joel Priest painted it for me, and gave it a quick bit of weathering to make the details pop.
Was it worth $17.50? I'm not sure, but it does look nice and I can be certain that not all N-scale layouts have the same item!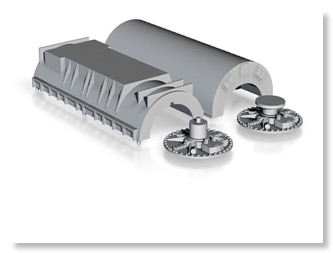 Long dreamed about, but only recently implemented, the new Staging Monitor is intended to enhance the operating experience on the mighty MKT.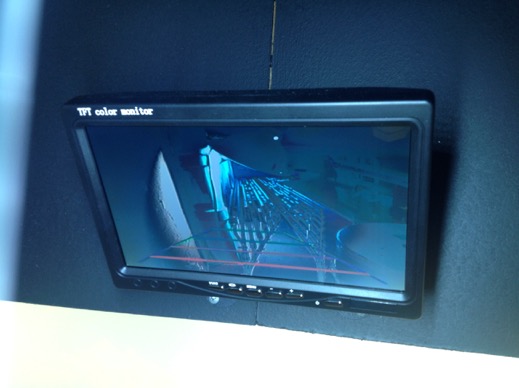 My staging yard in located in a separate room, and operators currently start their run in the staging yard, pole their head locomotive through the hole into the layout room. They then need to walk around the crew lounge, through the lift bridge (Lift! don't duck) and into the train room to continue their run. My vision/goal/dream is to use a camera that would allow the operator to begin and end their runs in the train room, resulting in an improved operating experience.
I recently found 12 V backup camera and monitor online on eBay for about $40. It looked like it would work, and the 12Volt power is a bonus, because I can wire it into my 12 Volt accessory bus that runs around the layout room.
Installation was pretty easy. I placed the monitor on the facia near the location the trains punch the wall into staging
The camera was a bit more problematic. I wanted to get the right field of vision that would be useful for the operators. I built a small frame to place the camera at the right height, taking care to avoid the glare of the staging lights.
I really happy with installation! The only downside is that the camera has "backing lines" on the display that, while perhaps useful for backing a car, are not particularly useful for stating a train. I may do some more online research and replace the camera with another model that does not have those backing lines.