Jun 05, 2016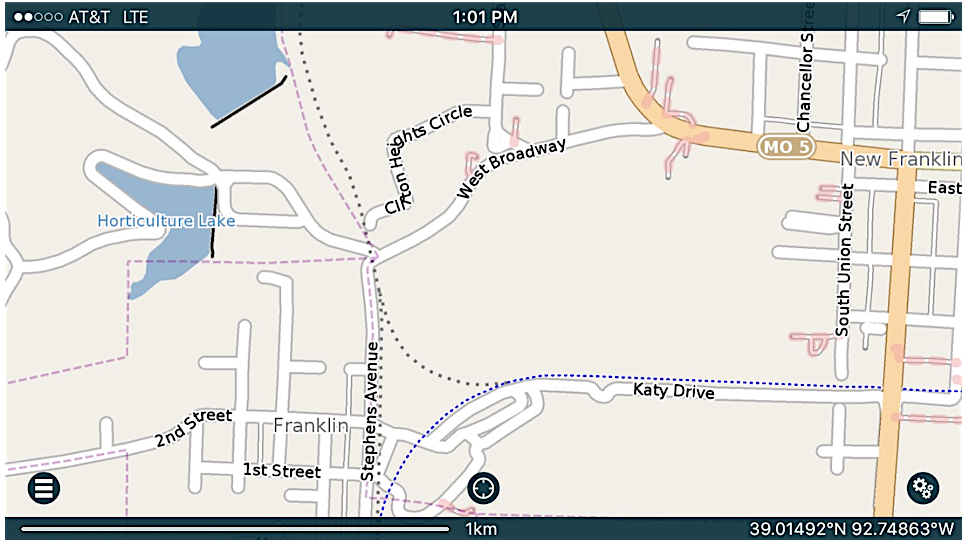 Here is a screen shot of Franklin, Missouri. You can see the existing Katy Trail, and the old track (long gone) of the MKT Hannibal Branch and wye.
I spent a fun afternoon with Joe and Steve, my two smart train buddies, rail fanning along the St. Joe Sub of the BNSF. Both Joe and Steve know this stretch of track like the backs of their hands, and Steve knows a ton about the history of the other railroad that used to be present in this area. We caught several trains running in both directions and generally had a great time (except where Joe almost got us all killed passing a slow-moving farm vehicle, but that is a story for another time).
During the trip, Steve showed me a great app for the smart phone.
Pocket Earth Pro
is a mapping app, similar to Apple Maps or Google maps. There are two benefits of
Pocket Earth Pro
over the traditional map tracker programs that are of particular interest to the foamer:
You can download the map data and still use the program when you don't have a strong data signal (important for those "way out in the county" rail fan trips, and
It shows the old, and abandoned rail lines
The inclusion of the abandoned rail lines is YUGE, as you can see where the lines met the existing track and crossed the road you are traveling.
As a test, I looked at Paola, to see if the old MKT Osage Division tracks were included. They were! And those tracks have been abandoned since 1958! I'm planning a "walk in the woods session" for the Osage Division and this app will be crucial to planning that trip.
So if you are a rail fan, You need to give
Pocket Earth Pro
a look. The intro version is free, and the "PRO" version is $4.99. Worth every penny!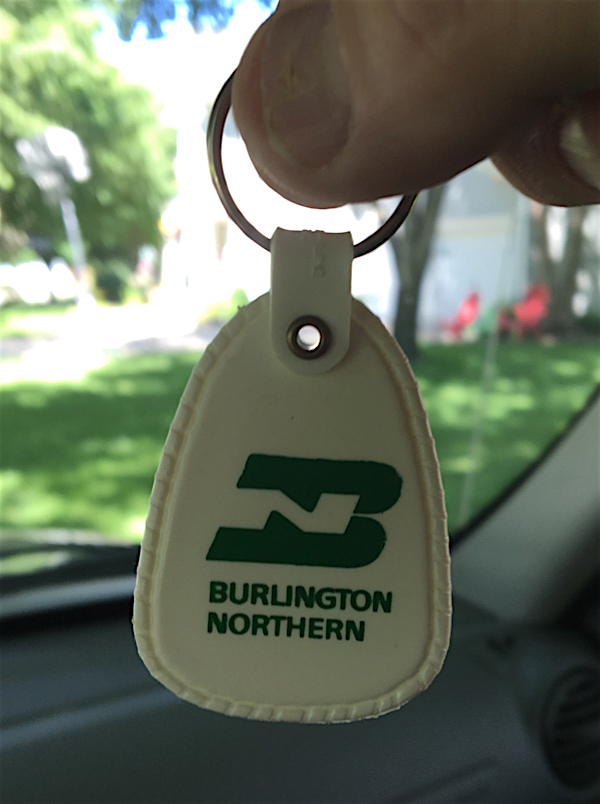 Sacred Talisman of Good Train Hunting, carried along on all rail fan trips! It has never let us down!