Thanksgiving - Things for which I am thankful
Nov 28, 2016
I had a nice Thanksgiving with all the family. We ate tons of food and played some fun games. And we did our best to prop up the economy on Black Friday.
We all should take some time out and consider those things for which we are thankful. I'm thankful for many things: elastic bands in pants, radial tires, 24-hour ATMs, you know, the usual things.
But I am also thankful for my buddy, Joe. Sunday after Thanksgiving, Joe took mercy on me and offered to help me with a couple of misbehaving turnouts on the Mighty MKT. We call that "removing suck" on the layout, of which the St. Louis Sub has plenty.
Joe is a master at sussing out the problem (he does that for a living, so he's literally a pro at it). And he knows his way around a NMRA track gauge (a skill that comes in handy with the babes). It's a real treat to watch the master at work, complete with the attendant cussing, exhortations, and finally joy, that accompanies the task.
So, let's all lift another glass of eggnog to the people in our lives that help us out when we need it - people like JOE!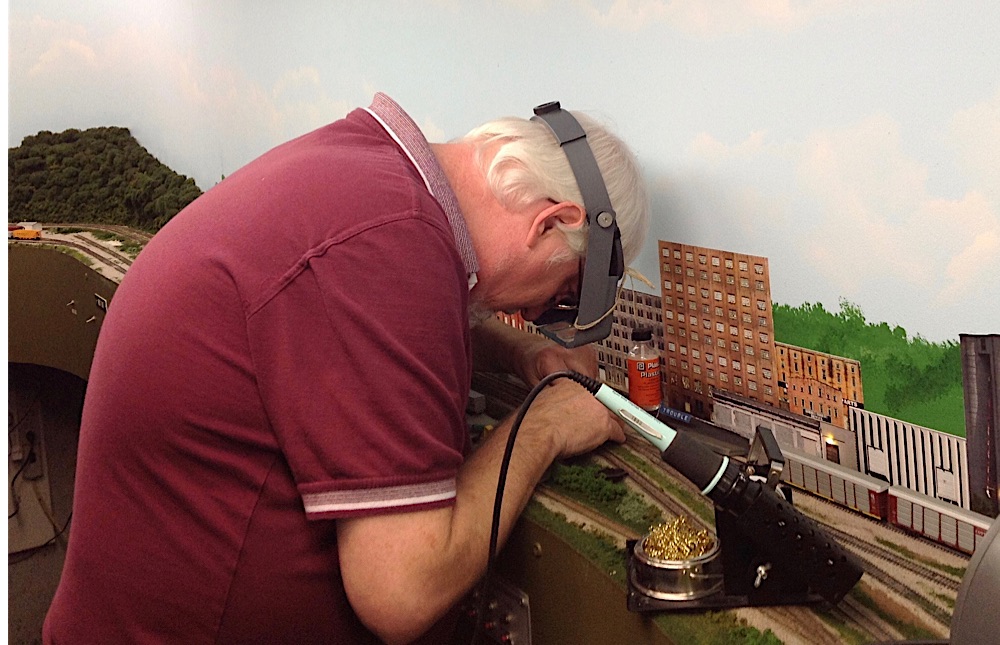 Joe is hard at it, removing suck on the Mighty MKT!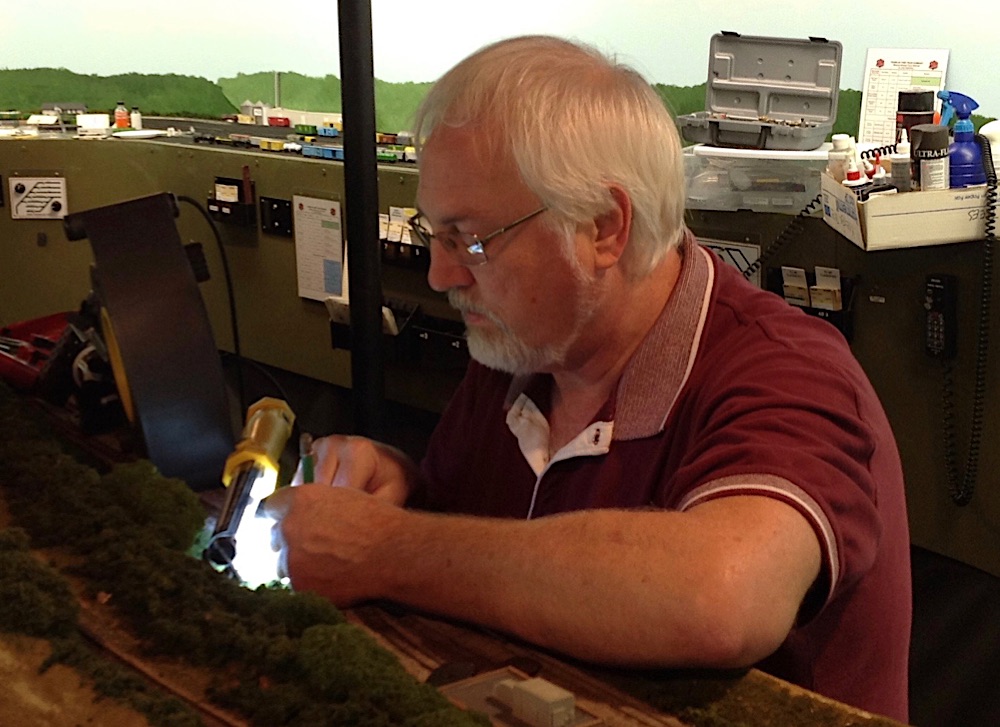 Joe in the "zone"