New Panel for Tavern Rock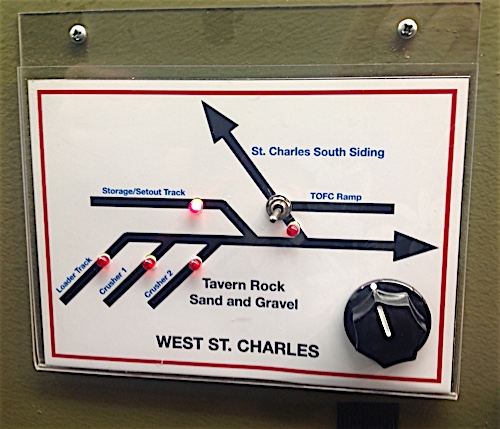 Upgrading the turnouts at Tavern Rock Sand and Gravel has been on my list for a LOOONG time!
It's finally happening. Yes, the east end of St. Charles is getting the awesome Kasper MKVII, Rev 2 turnouts! And tortisuses. And a diode matrix. And a new panel.
As usual, special thanks to Joe for the turnouts (and the installation) and the clarification of the Captain America/Avengers story line.
Soon, all of manual throw turnouts in St. Charles will be eliminated - a long-awaited dream.