Backdrop lights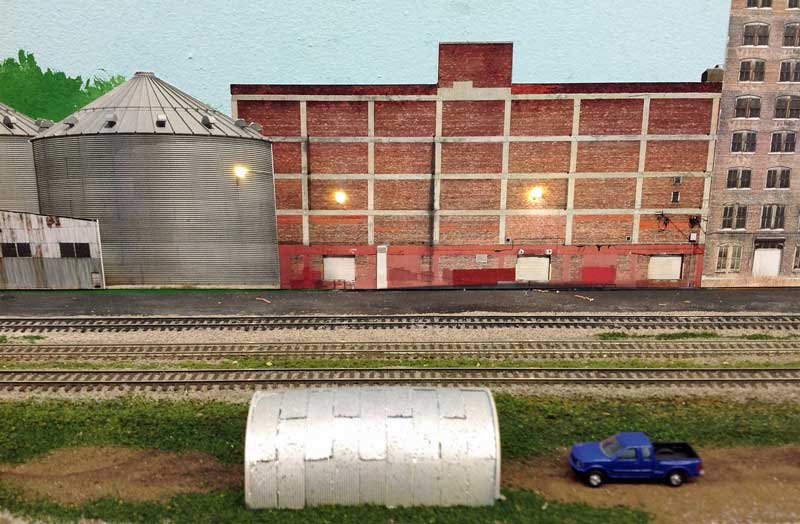 In several areas around the layout, I have photo-realistic backdrop flats, made from pictures of real industries around Kansas City, taken by my buddy, Steve. They add a great sense of realism to my industrial areas.
I recently added LED lights to the flats in St. Charles, simulating the security lighting that you would see in any industrial or urban area. Using very small. pre-wired LED, and adding magnet wire to the leads, a small hole was drilled into the backdrop. The LEDs were secured with a drop of CA glue, and the leads snaked down to below the layout. As per my usual lighting method (described on other blog entries), I made a bus for the wires and powered them with my 12 volt supply.
The effect is quite nice, and make the flats seem less 2-dimensional.